My parents have always said that I should go into politics someday, so I guess its too bad that I despise it. I'm not saying I'm apolitical or that I don't have opinions about things, because I do. I just find politics to be divisive and dirty, and there is always polarization and controversy. Among all phenomena in human relations in politics, there is one thing that bothers me to no end. I would tell you what that one thing is, but this is a fashion and popular culture blog.  I'd rather keep my discussion centered around music, movies, sports, fashion, and other pieces of our culture, so I will remain in that realm to get my point across.
I'm about to get really juvenile here, but I'm going to be 100 percent honest. When I was a kid, I was the biggest Hannah Montana/ Miley Cyrus fan. In the spring of 2009, when I was in third grade, The Hannah Montana Movie was about to come out. I remember feeling so excited for the moment in which I would finally see the movie during the week of its premiere. My mom was going to take me to see the film that Friday, so in anticipation, I was listening to all of Hannah Montana's/Miley Cyrus's music.
At some point, maybe  during recess or lunch or something, I was gushing about how excited I was to see the movie, and  my friends responded by insulting Cyrus's song "The Climb" and saying that they preferred Taylor Swift or the Jonas Brothers (If this doesn't give you an indication of what time period this situation took place in, I don't know what will). I felt hurt by this. I felt angry with my friends for not liking her music because in my mind, how could they not? How could they prefer any other artist over Miley Cyrus? There had to be something wrong with them. It was as if, by insulting her music, they were insulting me because I enjoyed and connected to her work so much. When I was a young girl, you could describe me in three ways: sweet, innocent, and  a Hannah Montana fan. The last description is rather sad given that my identity shouldn't have been based in what music I preferred or what I liked. Furthermore, I shouldn't have been angry with my friends because they thought differently.
Flash-forward to my teen years when I started listening to "real" music, also known as everything outside the realm of Radio Disney. As a teen, I started to develop more valid opinions about music, and I'd like to think I became more musically savvy. One of the groups I really got into was Coldplay, and along with Nickelback, they are rock/alternative music's and the internet's punching bag. There are lots of stereotypes about people that listen to Coldplay. Some say Coldplay's music is for people who "don't like music."  Alan McGee, a music critic I believe, once said that Coldplay makes "music for bed-wetters." When I was riding in the car with my friend once, a Coldplay song came on, and she changed the station. When I asked why, she said she found Coldplay boring. There I was, in my feelings again. Not only was I considered a bed-wetter and a person who didn't actually enjoy music for listening to Coldplay, but even my friend thought lowly of them. I think we often let our music taste define us, but I don't really know why. I mean, I do, but I don't. Many feel insulted when their music is insulted because they find pieces of themselves in it, but on the other hand, the music isn't you, the artist isn't you, and you are not the music or the artist. Heck, even though my friend insulted Coldplay's music, she wasn't actually insulting Coldplay as people. I also don't know why other people make judgments about others based on what they listen to. You like Lorde? Oh you must be a stuck up hipster type. You like Drake? You're a sissy. Like rap or rock  music? You must hate authority. While there is at least a small piece of truth in every stereotype, we should never let these preconceived notions rule our thinking.
My life is probably very uninteresting to you, but I have one more narrative to share. One time my friend and I literally became angry with each other over music. This situation was so stupid, I'm almost too embarrassed to share it. Almost. Anyway, my friend was a big Lana Del Rey fan, and I didn't like her much. I was kind of being  a jerk because I criticized Lana's singing and image, as my friend, the biggest Lana fan, looked on.  She came back at me by insulting Coldplay, and soon we were both pretty annoyed with each other. As I walked out of class, without my friend, another girl approached me and said , "I can't believe she doesn't like Coldplay." I said, "I know," as I mentally gave this acquaintance a high five as if we were in a sisterhood of Coldplay fans or something. As it turns out, my friend heard this exchange, and she later told me that it hurt her. If you're wondering, this petty situation blew over and we are still friends today.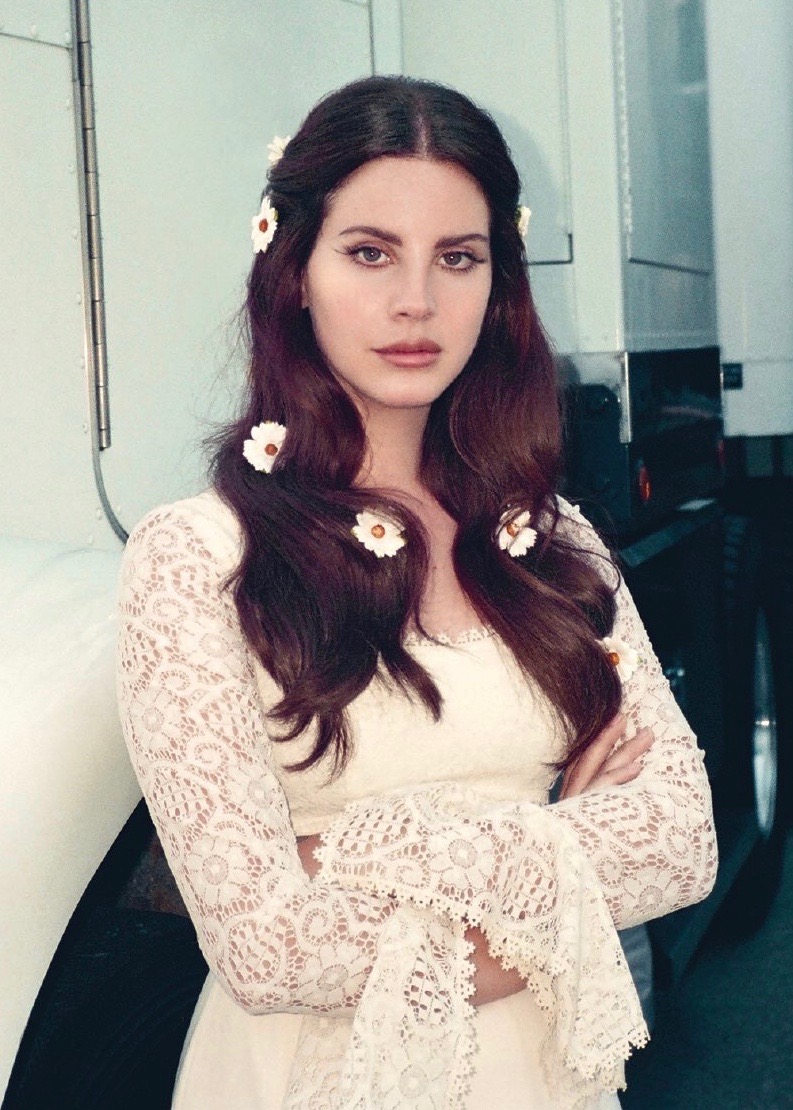 Everyday I go on YouTube and I see fans fighting in the comments over who the better artist is. Demi or Selena? Prince or Michael? Drake or Kendrick? I watch as they make their cases for why they are right, as they make death threats and become physically distraught after their music taste or favorite artists is dragged.
My question is: why? Why can't I like my music, and why can't you like yours? Surely I can listen to Coldplay, and you can listen to Drake, and we can still be friends right? We can exist in harmony right? Besides, music, among many other things, should unite us. Every time I go to  a concert I am amazed at how people from all walks of life can connect through music.
We humans are always finding ways to separate ourselves and pick fandoms or sides so that we can feel more important or feel as if we belong to a group. In doing this, we become close minded to new music, ideas, or people. If I stopped being friends with everyone that had different musical taste, or stereotyped people just on the basis of what they listened to, I would have no friends at all. It is okay to like different things or different people, but it isn't ok to be disrespectful or hateful on these grounds alone. Separate from all of my likes and dislikes, I am a (not quite) fully realized person, and so are you. Your musical taste doesn't define you or your friends, and it shouldn't divide you either.  Neither should your politics.
Mic drop,
Couturely Sound